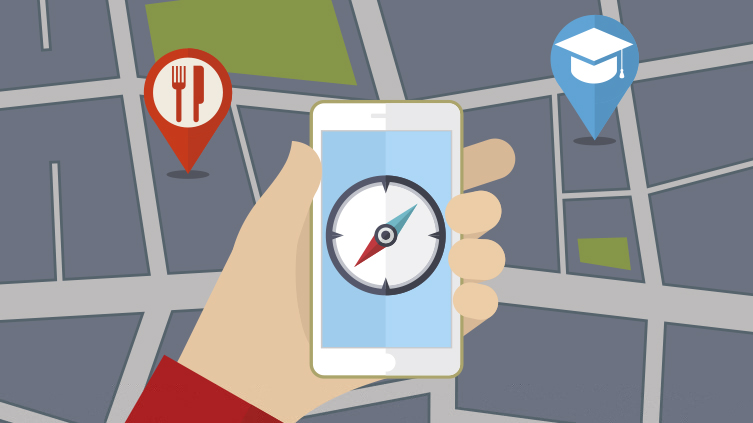 A Google My Business listing is essential for your local SEO search results. Without it, you will not appear on any local map listings. Google My Business is free to set up and will enable you to appear in searches users have made which are specific to your products and services.
Important information such as opening/ closing times of your business, location, contact phone number and a link to your website. These can all be displayed, to make it more efficient for individuals to find information about your business ably. You can improve your ranking by optimising your page and making sure your information is detailed and up to date.
How to Create a Listing
To create a Google My Business profile, you will need to go to google.com/business. Once on this page, you will need to sign up and verify your account, confirming that you are the business owner. Firstly, you will need to go over to Google places. Here, you are able to search for your business. You can see if there are any listings for your business. You will need to 'claim your listing.' If there is already an existing listing then you can either report it and make changes or wait until Google gives you ownership over the listing.
Once this has been done you can continue to complete the necessary fields. Keep in mind that the information you display should be relevant, up to date and consistent with other online platforms. Such as your website or any social networking sites.
Implementing your Listing
These fields will include: Your Business name, category, location address, opening hours, phone number, URLS. Images can also be added to your page. You could include images of your business or any work you have accomplished. Ensure that all images are high quality.
When you have completed the relevant fields, your listing will hold valuable data. This allows potential customers to find your company easily. If you do not fill in this information, someone else could. Many business owners aren't aware that anyone can suggest a change to your business. When this happens, you will receive a notification. It is therefore essential that you frequently log into your account to make sure there are no pending requests for a change on your page.
Google Reviews
Reviews are one of the most important aspects of your page. Receiving quality reviews will help improve your SEO ranking. Email marketing is a great way to ask customers for reviews. If you have a satisfied customer then you can send them an email containing a link or a call to action button which takes them straight to the review page. Another great strategy is to reply to your reviews. This allows the business to seem genuine to customers.
About Blackberry Design
Blackberry is a creative design agency. We work with businesses in Redditch, Worcester, Birmingham, the Midlands and nationally. We help our clients build strong brands that can create loyalty and add value.
Got any questions about social media marketing? Speak to Blackberry Design to see what we could do for your business. Get in touch on 01527 517309 or fill in our contact form.