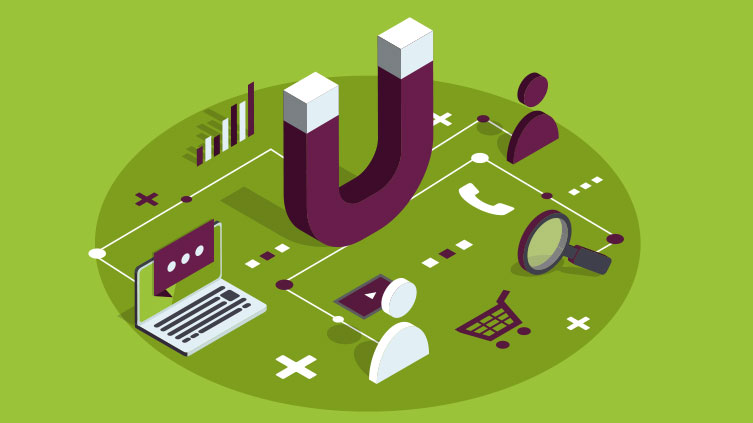 Companies gain new customers by using customer acquisition techniques. To keep current customers, customer retention is used. A highly asked question is whether you as a business should focus more on acquisition or retention. Both are valuable; however, it costs five times as much to attract a new customer, then to keep an existing one. As a new or small business, your goal should be to retain customers and build a loyal relationship with them. 
Acquisition
Using appropriate customer acquisition strategies helps companies to expand. Targeted customer acquisition will help your business attain the right customers in a cost-effective way. Increasing your customer base is the fastest way to grow your business. Statistics show that 44% of companies have a greater focus on customer acquisition vs. 18% that focus on retention. This is because it is costlier and more time consuming to acquire a new customer than it is to retain one.
Acquisition will always be a driver for businesses to expand and create a well-known brand. But how costly is it to acquire a new customer? The best way to work this out is to take your entire cost of sales and marketing over a specific time frame and divide it by the number of customers that you acquired in that period.
Retention
The average business loses around 20 percent of its customers annually. purely by failing to attend to customer relationships. When it comes to revenue, customer retention is hugely important to consistent growth and financial planning. The more loyal customers you have, the easier it is to make financial decisions.
Existing customers are 50% more likely to try new products and spend 31% more when compared to new customers.
Retaining customers brings companies a good ROI. There are a few factors which are critical to a company's success.
Cost- It's 5-25X more expensive to acquire a new customer than it is to retain an existing customer.
ROI- A 5% increase in customer retention can increase company revenue by 25-95%.
Loyalty –  Retained customers buy more often and spend more than newer customers. Once you have gained a customer's loyalty they will continue to support your business.
Referrals: Satisfied customers are more likely to leave good feedback and reviews. Customers may also refer others. This brings in new customers free of charge.
Getting regular customers to return back to your business is cheaper than acquiring new customers. Individuals who are already familiar with your business and have received a good experience are easier to convert than new customers who are new to your company. On the other hand, acquisition will need to be used within any business at some point to try and reach out to new customers and continue the cycle of trying to retain them.
About Blackberry Design
Blackberry is a creative design agency. We work with businesses in Redditch, Worcester, Birmingham, the Midlands and nationally. We help our clients build strong brands that can create loyalty and add value.
Got any questions about targeting your audience? Speak to Blackberry Design to see what we could do for your business. Get in touch on 01527 517309 or fill in our contact form.